Bell, John
(redirected from Bell muscle)
Also found in:
Medical
,
Encyclopedia
.
Bell, John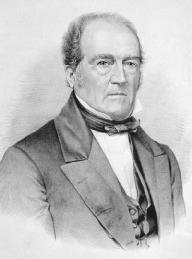 John Bell was born February 15, 1797, near Nashville, Tennessee. He graduated from Cumberland College in Nashville in 1817 and was admitted to the bar in the same year. He practiced law in Franklin and Nashville, Tennessee, before entering politics.
From 1827 to 1841, Bell served as a congressman for Tennessee in the U.S. House of Representatives. He voiced strong opposition to Andrew Jackson's program for the deposit of federal funds into state banks and to the elimination of the Bank of the United States.
Bell was secretary of war in 1841 and then U.S. senator for Tennessee for twelve years beginning in 1847.
"It follows that popularity is not always the best test of merit, or of general propriety."
—John Bell
In 1860 Bell was the unsuccessful presidential candidate of a small party known as the Constitutional Union Party. He favored a cautious policy concerning Slavery and opposed the South's secession from the Union until the battle of Fort Sumter signaled the outbreak of the Civil War; he then encouraged Tennessee to join the Confederacy.
Bell died September 10, 1869, in Stewart County, Tennessee.
West's Encyclopedia of American Law, edition 2. Copyright 2008 The Gale Group, Inc. All rights reserved.