Browning, Orville Hickman
Also found in:
Encyclopedia
.
Browning, Orville Hickman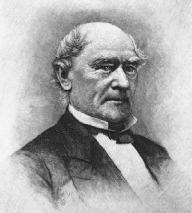 Orville Hickman Browning was born February 10, 1806, in Harrison County, Kentucky. He was educated at Augusta College and admitted to the Kentucky bar in 1831. In that same year, he relocated to Illinois and established his legal practice.
In 1836 Browning served as a member of the Illinois Senate, and in 1842 participated in the Illinois General Assembly. He entered the United States Senate in 1861, replacing stephen a. douglas as senator from Illinois, and remained at this post until 1862. He gained a reputation for his adversity to several policies of Abraham Lincoln, including the emancipation of slaves. From 1866 to 1869 Browning served as U.S. secretary of the interior and also acted as attorney general for a short period in 1868. He attended the Illinois Constitutional Convention during 1869 and 1870.
As a lawyer, Browning specialized in cases involving the Midwestern railroad system.
Browning died August 10, 1881, in Quincy, Illinois.
West's Encyclopedia of American Law, edition 2. Copyright 2008 The Gale Group, Inc. All rights reserved.