Wyatt, Walter
Wyatt, Walter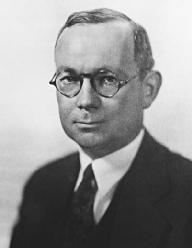 Walter Wyatt served as reporter of decisions of the U.S. Supreme Court from 1946 to 1963. Prior to becoming reporter, Wyatt spent almost thirty years working for the Federal Reserve Board as an attorney. Wyatt's tenure was marked by a series of important decisions, including brown v. board of education, 347 U.S. 483, 74 S. Ct. 686, 98 L. Ed. 873 (1954), which struck down state-sponsored, racially segregated schools. Wyatt was born on July 20, 1893, in Savannah, Georgia. He attended the University of Virginia Law School and served as editor in chief of the Virginia Law Review, graduating in 1917. During World War I, he was a member of the Legal Advisory Board of the Selective Service.
In 1922 Wyatt took a position as law clerk with the Federal Reserve Board in Washington, D.C. He rose from assistant to counsel to general counsel of the Board of Governors of the Federal Reserve System. From 1936 to 1946, Wyatt also served as general counsel to the federal Open Market Commission.
The Supreme Court appointed Wyatt its reporter in 1946. Because the position had been vacant for more than two years, Wyatt edited volumes 322 to 325 of the United States Reports, which had been previously published without editorial review. During his seventeen years as reporter, Wyatt edited or coedited 123 volumes of decisions, writing a syllabus for each opinion that highlights the important points of each case.
Wyatt also published numerous works on banking law throughout his career.
Wyatt retired from his position in 1963. He died in Washington, D.C., on February 26, 1978.
West's Encyclopedia of American Law, edition 2. Copyright 2008 The Gale Group, Inc. All rights reserved.